The Force and The Flow: Rage & Taryn's Bios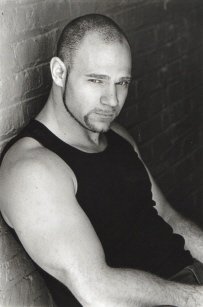 Rage Ng: "The Force"
As an Exercise Specialist, Rage uses his professional martial arts and fitness education to transform his clients' bodies. Through a unique and individualized program, he helps his clients discover "the secret to their perfect body "
Rage is a former professional mixed martial artist, who was undefeated throughout his fighting career. In his quest to become the ultimate fighter, he sought out a competitive edge through science and education. This led Rage to complete the Master Level of Resistance Training Specialist (RTS) : the most comprehensive exercise mechanics certification in America.
As a result of a training accident, a fractured left orbital (cracked eye-socket: ouch ), Rage changed his focus and became Corporate Director of Personal Training for the Eastern Athletic Clubs. There he created and educated over a hundred of New York City's top personal trainers. Rage now resides in Los Angeles, and is the co-founder of the exciting and innovative NeoROMex™ system, and The BetterThanStretching Workout™.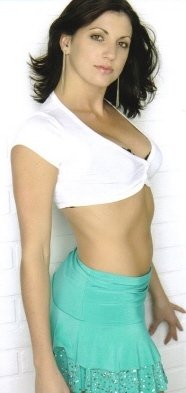 Taryn Wayne: "The Flow"
With a background as a professional dancer, combined with her physical and energy work education, Taryn brings to her clients a unique perspective on the subject of fitness training. She focuses on the development and refinement of clients' spatial awareness and their physical relationship to their surroundings. She has developed unique and sophisticated techniques of emotional and physical integration, in order to empower her clients to discover their own perfection!
Taryn began her performance career as a professional ballet dancer with Pacific Northwest Ballet in Seattle, WA. After receiving her B.A. in Anthropology from Princeton University, she moved to New York City and began her contemporary/modern dance career with the Extended Dance Company. Taryn has since relocated to Los Angeles, where she spent a year as a member of Donna Sternberg and Dancers, and then joined TRIP Dance Theater, under the direction of Monica Favand. She is currently very excited to be dancing and choreographing for Faux Pas Dance Company.
Taryn has over a decade of Pilates experience and is certified in the cutting-edge Half Moon Pilates method. The desire to further her healing ability has led Taryn to seek the culminant degree- that of Master, practitioner, and teacher- in the Usui Reiki Method of Natural Healing. But above all, she is proud to be working with her partner Rage as co-founder of the NeoROMex™ system and The BetterThanStretching Workout™. Taryn is thrilled to be a part of such a revolutionary approach to fitness, health and well-being!